Andrew M. Shepherd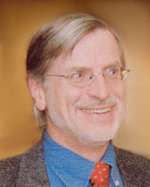 Scottish-born, but brought up in the English Midlands, Andrew earned Double-Honours in Mechanical Engineering and Economics from the University of Birmingham in 1970. During eleven years with the Courtaulds Group he worked in many parts of the UK, initially as a maintenance and project engineer. Having become Chief Engineer at The International Paint Company's Tyneside complex by the end of the seventies, in 1981 the prospect of an MBA drew him to California's Stanford University. Graduating with an MA and MBA in 1983, he joined Strategic Planning Associates, (now Oliver Wyman), in their newly established London office as a Strategy Consultant.
Six years later, after leading teams in the petrochemicals, telecommunications, electronics and financial services sectors, Andrew sought a change of direction. He joined Ravensbeck, a small, single layer group of seasoned consultants, who preferred actually doing consulting rather than just selling studies, and who enjoyed working - part time - for small companies, building an equity stake. David Nairn was one of the Ravensbeck team and this is how the two met.
Andrew now gained experience in agribusiness, (animal feed, fertiliser, poultry breeding, egg production, feed-stuff additives), consumer goods, (notably food and drinks), and automotive retailing. Consulting work included corporate and business unit strategy, mergers & acquisitions, value chain analysis leading to product and customer portfolio development, the strategic and commercial assessment of new products and technologies and the financial and organisational consequences of major strategic change.
While working with Ravensbeck, Andrew contributed to several small company ventures, including Pret a Manger, London Ventures, and Right Information Systems. More information on these can be found on the 'Venturing' pages.
In 1995, Andrew Shepherd and David Nairn formed The Alexander Partnership, working on the same principles as before in splitting their time between strategy consultancy for fees and building the value of equity stakes in smaller companies.
Andrew's consultancy work has continued in the agri-business, chemicals and automotive retailing sectors, serving both new and established clients, but now also includes publishing. His smaller company involvement today is predominantly on web businesses, (see the Venturing pages).
In 2007 the National University of Ireland, Galway, appointed Andrew as adjunct Professor in the Department of Management, in recognition of his work on the Value Chain concept. He has lectured, led workshops and published in this area for over ten years.
In his leisure time, Andrew is an enthusiastic rider of the Cresta Run, (and co-founded the British Bob-Skeleton Association), and is an avid driver of historic sports cars at UK race meetings. He is married with one daughter.