David W. Nairn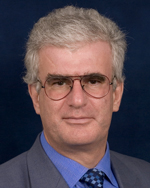 David grew up in Scotland and studied both there and in Berkeley, California, earning an Honours Degree in Philosophy, Accounting and Economics. He followed this later with a CDip AF and Dip WS, rounding off with an MBA from the International Management Centre.
Six years working for Scottish & Newcastle Breweries in positions varying from New Product Development to the Chairman's PA, prepared the ground to take on marketing management for The Glenlivet Distillers - a traditional company where, until then, no formal marketing had been practised.
A few years later, David moved to London to work for Seagram, working through a number of positions in marketing and internal consultancy including world wide marketing of Scotch whisky and development of retail concepts for Oddbins. This breadth of experience allowed him to join an embryo consulting firm, set up with the express intention of generating significant consulting income from assignments with large corporates, which would allow time to be spent building a portfolio of investments in fledgling firms.
Blue chip consulting included working for Autoglass in Australia and the USA, Pepsi-Cola in Europe and Africa, Quaker Oats in the UK and Ciba-Geigy (now Novartis) in Europe. Project focus was always on improving the bottom line performance, typically through pricing optimisation, production efficiencies and factory layout improvement, distribution efficiencies and marketing innovation.
Key experience was gained in individual ventures, such as chairing the turnaround and onward sale of Hunkydory Designs, and becoming a non-executive director of London Ventures which ended up investing £12m in 30 small firms. David also directly advised and provided non-executive support for a number of these investee companies.
This mix of consulting and ventures continued when David formed The Alexander Partnership with Andrew in 1995. Consulting clients included Trouw Nutrition in the Netherlands, Reichhold Chemical, British Medical Association, Network Digital and Ecocleen. By this time a number of ventures had matured including Pret a Manger and Right Information Systems allowing a disengagement which made way for new and management-hungry fledgling firms.
David has spent a lifetime trying to improve his golf, and dabbles with cars, bikes, cameras and a guitar. At the last count there were seven grandchildren in the family.